Department Chair
Prof. Veselin Vuchkov Ph.D.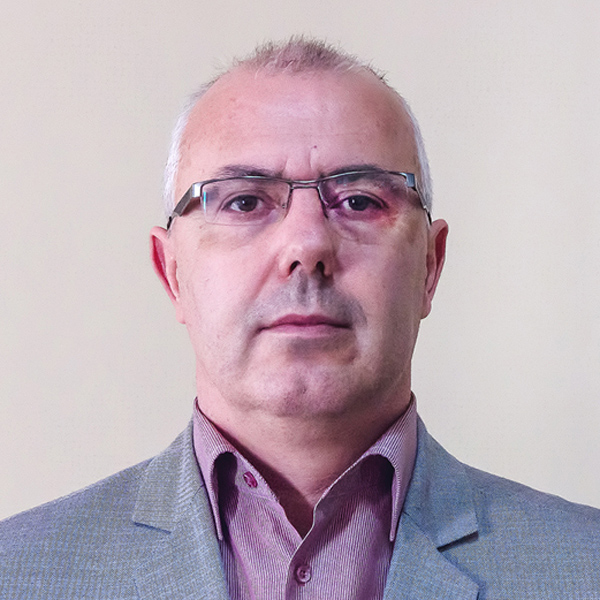 Prof. Veselin Vuchkov is Head of the Law Department since October 1, 2021.

Veselin Vuchkov holds a Master's degree in Law from Sofia University "St. Kliment Ohridski" (1994). He first served as an investigator. In 1996 he began his academic career at the Academy of the Ministry of Interior. In 2003 he obtained an educational and scientific degree "Doctor of Criminal Procedure" after successfully defending his dissertation thesis entitled "Subject and Burden of Proof in Criminal Proceedings."

In 2010 he was promoted to Associate Professor on the grounds of his habilitation monograph "Evidence in Criminal Proceedings: Nature and Types." In 2016 he became Professor after his habilitation monograph "Initiation of Pre-trial Proceedings - Current Debate". Author and co-author of collections and manuals in criminal proceedings, comprising cases, tests, schemes and tables, interpretive and specific case law.

Prof. Vuchkov teaches courses in criminal procedure, criminal-executive (penitentiary) law and legal regulation of the intelligence services. He also has publications on historical topics.

In 2019 Prof. Vuchkov consulted and organised the feature film directed by Ivan Nichev "Could you kill".
In the period from 2009 to 2013 he was Deputy Minister of the Bulgarian Ministry of Interior with responsibilities on legal rule-making, international relations, dialogue with the European Union and the Council of Europe, archives of the Ministry of Interior and others.

He was Member of the 42nd and 43rd National Assembly of the Republic of Bulgaria and Minister of the Interior from November 2014 to March 2015.
Contact information:
Building 1, Room 410
Tel.: 02 / 8110 420; ext. 14102
e-mail:
vvuchkov@nbu.bg